Home / Manufacturing / Packing and transport

In our work there is a daily need to make transportable steel components that are much larger than those allowed by transport with sustainable budgets.
Andreetta has great experience in choosing the technically effective and economically advantageous solution, which consists in identifying the right subdivisions of large components in the least number of pieces possible, to contain erection costs on site and at the same time minimize costs. of transport.
These are the maximum dimensions of the components we transport by road: length 34 meters | width 6 meters | diameter 5 meters
Depending on the required packaging specifications, the goods can be packed and prepared for shipment on pallets, in metal or wooden crates, in sealed wooden crates, with wooden packaging in accordance with ISPM 15.
Both in the case of shipments by sea and shipments by road, the correct management of the transport documentation is essential, which allows the traceability of the goods once they have reached their destination.
For this Andreetta provides its customers with a technician who manages and knows the entire process regarding the transport documentation relating to the Preliminary Packing List / Loading Plan / Final Packing List.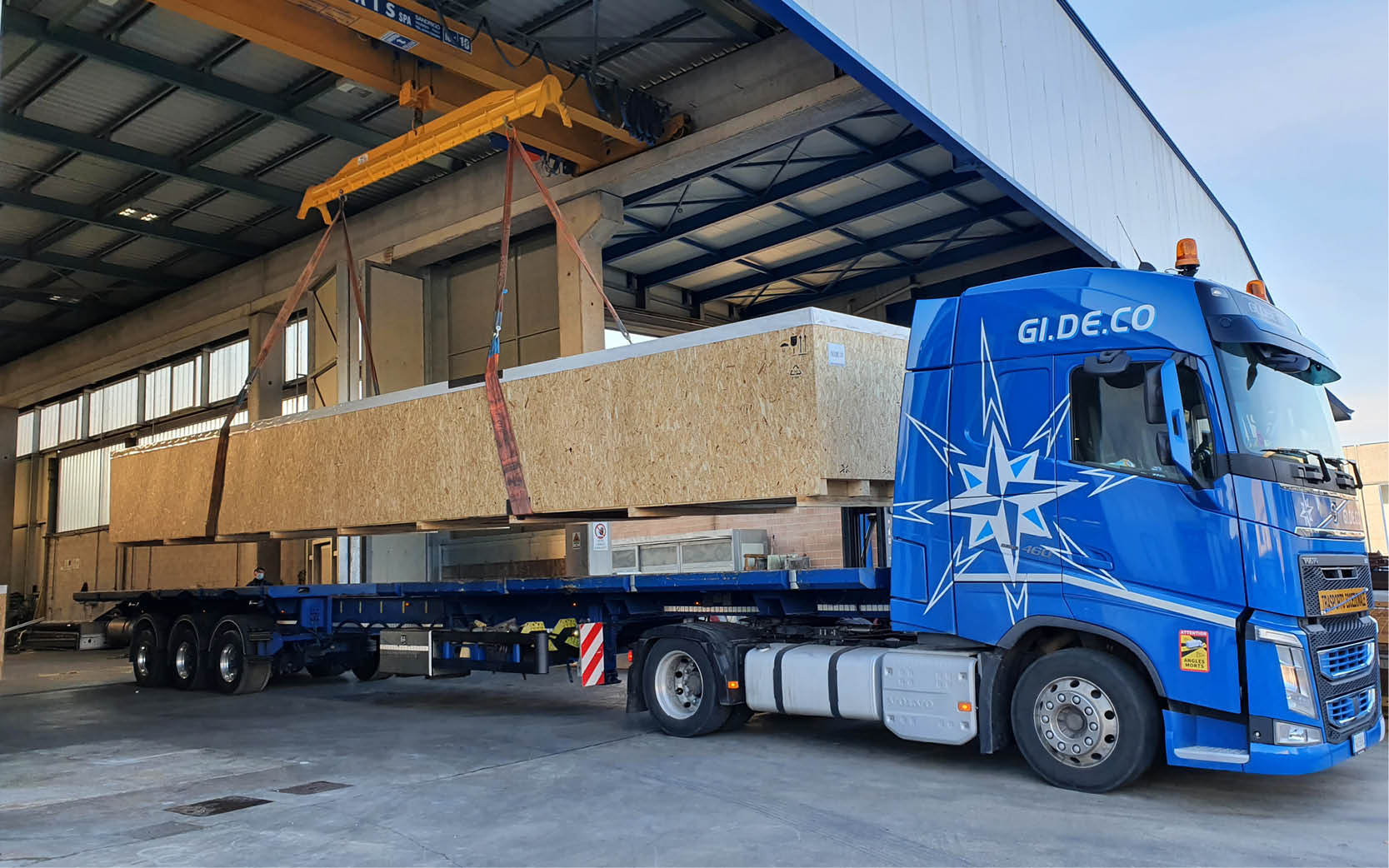 Do you need more information?
We will get back to you as quickly as possible.