Home / Company / Manufacturing plant

Our production plants are spread over an area of our property and occupy an area of 12,000 square meters covered as follows:
production carried out on 4 spans

protection treatments with sandblasting tunnel

temporary storage warehouse for materials
All production areas are equipped with 10-ton overhead cranes that also work in pairs and each building is served by jib cranes over the entire length for handling the lightest pieces.
We are able to perform any type of sheet metal working with our machines:
Plasma cutting for sheets 25 × 3.000 × 12.000

Sheet metal shears 15 × 6.000

Hydraulic Sheet Metal Bending 15 × 8.000

4-Roller Plate Rolling Machine 20 × 3.000
We also have a well-established and well-established network of local sub-suppliers capable of enhancing our production capacity.
In 2017 we manufactured steel components for a total of 4000 tons.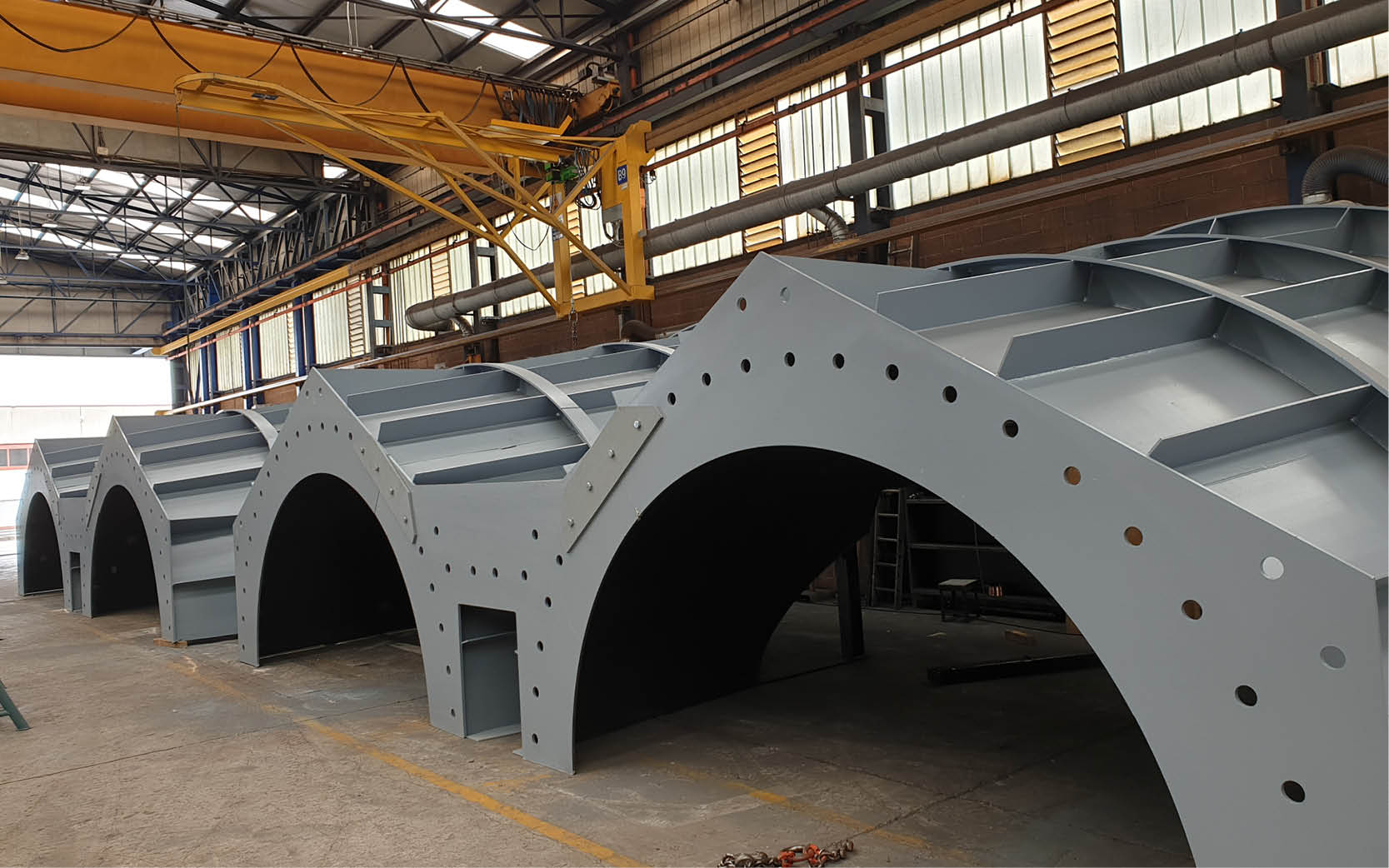 Do you need more information?
We will get back to you as quickly as possible.