Home / Manufacturing / Surface treatments

Our workshop includes a department dedicated to surface protection treatments for sandblasting performed in tunnels 2500 × 3000 in accordance with EN ISO 8501-1: 2007 and spray painting performed in accordance with EN ISO 12944: 2018.
Hot dip galvanizing (HDG) is performed in accordance with EN ISO 1461: 2009 in outsourcing as manual sandblasting.
If requested in outsourcing we can also perform the treatment of stainless steels in accordance to ASTM A380-A967 . These are the painting checks that may be required:
Environmental conditions with thermo-hygrometer (T. amb. , T. sur. , Dew point and relative humidity)
Visual inspection of cleanliness after blasting in according to ISO 8501-1
Surface profile inspection with comparator in according to ISO 8503-2
Dry film thickness measurement in according to SSPC-PA2 or ISO 19840
Adhesion test with Pull-off method in according to ISO4624 or Astm D4541.
Adhesion test with Cross-cut method in according to ISO2409 or Astm D3359
If required, the entire painting process can be supervised by a Coating Inspector Nace Level 2 from steel preparation and sundblasting to application of each layer of paint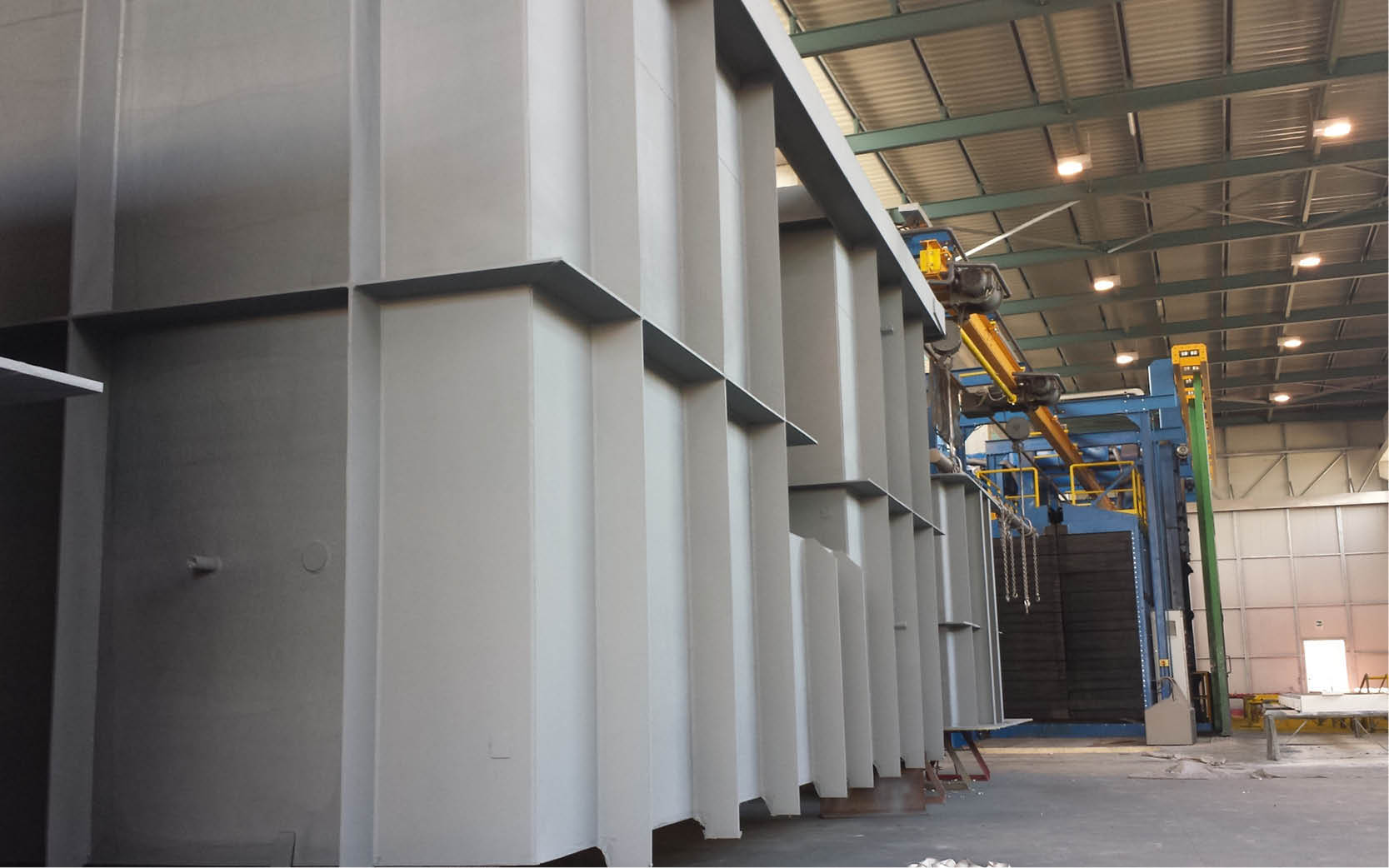 Do you need more information?
We will get back to you as quickly as possible.